Utah law requires local governments to provide indigent defense services to economically disadvantaged individuals who are accused of a crime and to all juveniles accused of a delinquency offense, as well as to economically disadvantaged parents and legal guardians who face allegations that imperil their parental rights.
The Utah Indigent Defense Commission (IDC) is charged with providing meaningful oversight of the indigent defense systems in the state. This requires collecting data and information about how counties and cities are carrying out their indigent defense responsibilities.
Utah's 29 counties spend over $35 million dollars a year on indigent defense. While local spending alone is not enough to understand the health of indigent defense services, it is an important indicator of how robust the system is.
Utah Justice Courts and Indigent Defense (PDF)
---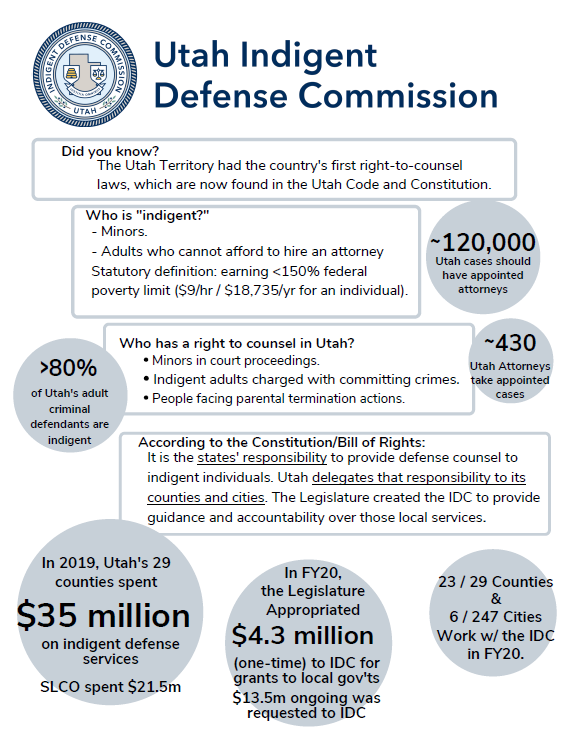 2019 indigent defense spending and IDC Grant Funding (click image to view document)
---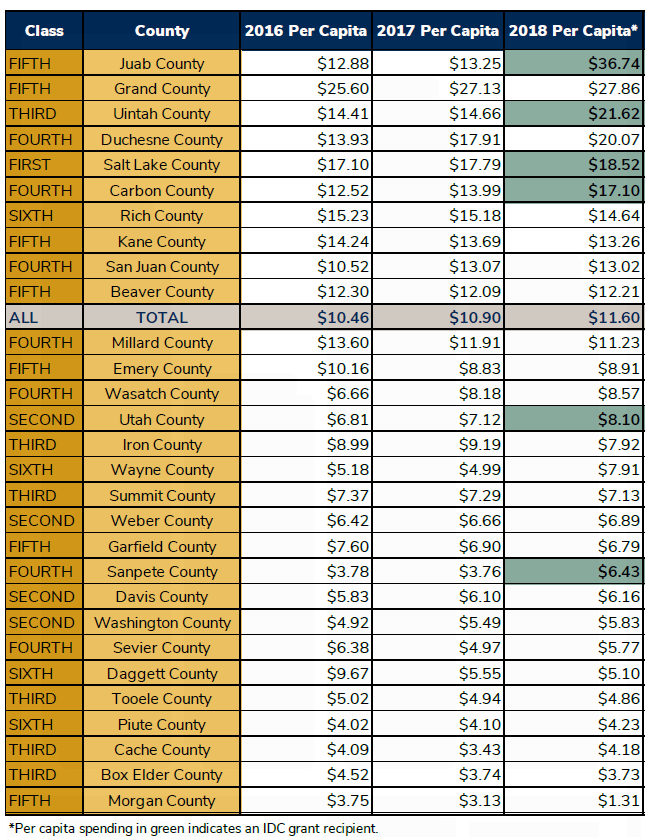 2016-18 Per capita spending by county (click image to view document)
---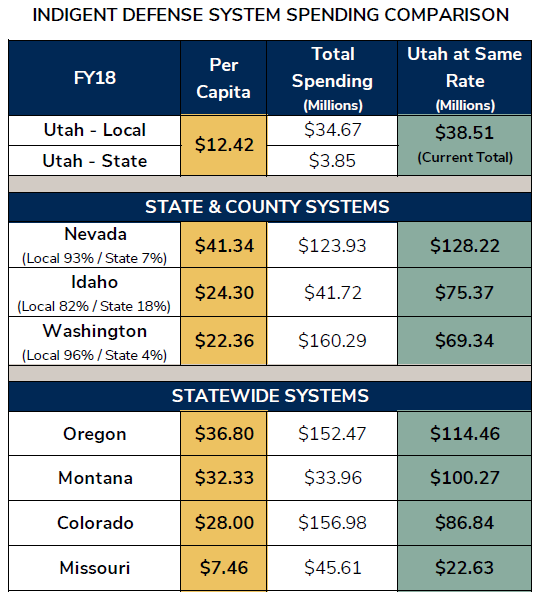 2018 per capita spending Utah v. other states (click image to view document)