The IDC receives state appropriations to pass through to supplement indigent defense spending by Utah's local governments to help improve their indigent defense services in keeping with the IDC's Core System Principles.
The IDC awards funding to supplement local government spending and to
Assist local governments in providing indigent defense services that meet the Commission's Core Principles for Indigent Defense Systems, to ensure effective representation of indigent individuals;
Establish and maintain local indigent defense case management and data collection systems;
Provide indigent defense services in addition to those currently provided by the system; and
Provide training and continuing legal education for indigent defense service providers.
Notice of One-Time Funding Opportunity: FY21 Non-Lapsing funding
---
Application deadline is Tuesday, Dec. 22
---
The IDC is accepting applications for one-time funding to be used for short-term indigent defense projects. The application deadline is Tuesday, Dec. 22, 2020. The project period will be from January 1, 2021 through June 30, 2021.
This funding opportunity is exclusively for expenses accrued during the project period, and those expenses must be paid by July 10, 2021, to qualify for reimbursement. Award offers are contingent upon funding availability, and they may be cancelled in the event that state non-lapsing funds are not released for agency use. Release of these funds typically occurs in December; however, this can occur as late as in January.
Due to the one-time nature of this funding, project proposals for new attorney or staff positions are discouraged. Exceptions to this may be considered for Indigent Defense Systems that are not currently receiving IDC grant funding, and those that are seeking to join a current IDC-funded regionalization project. For this purpose an IDC regionalization project is defined as a current grant project in which more than one Indigent Defense System shares a management structure that includes a managing defender.
Current grantees may request additional funding by completing the Grant Modification Request Form. Use the link in the Grants menu on this page to download the form. 
New applicant Systems must complete the FY21 IDC Grant Application. Use the link in the Grants menu on this page to  download the Grant Application.
For more information regarding this opportunity please contact Greg Bates, gregbates@utah.gov or 801-979-3358
---
Core Principles for Indigent Defense Systems
This document sets forth core principles for the provision of indigent defense representation in the state of Utah. By state law, the provision of indigent defense services is delegated to local governments. Link to Core Principles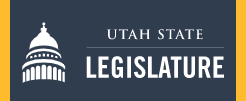 Contested Adoption
Reimbursement forms for private, contested paternal rights termination actions and information on contested adoption amendments, "Termination of Parental Rights Amendments." Link to forms and Contested Adoption page