The Utah Indigent Defense Commission (IDC) protects constitutionally guaranteed liberties through ongoing support for effective indigent defense services throughout the state.
The IDC receives state appropriations to pass through to supplement indigent defense spending by Utah's local governments to help improve their indigent defense services in keeping with the IDC's Core System Principles, which were updated in in December 2019.
The IDC awards funding to supplement local government spending and to
Assist local governments in providing indigent defense services that meet the Commission's Core Principles for Indigent Defense Systems, to ensure effective representation of indigent individuals;
Establish and maintain local indigent defense case management and data collection systems;
Provide indigent defense services in addition to those currently provided by the system; and
Provide training and continuing legal education for indigent defense service providers.
---
Application for fiscal year 2021 grants is now available. Please go to the Grant Application page to download the required forms. Application deadline has been extended until April 30, 2020.
Core Principles for Indigent Defense Systems
This document sets forth core principles for the provision of indigent defense representation in the state of Utah. By state law, the provision of indigent defense services is delegated to local governments. Link to Core Principles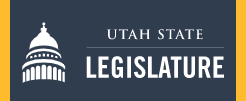 Contested Adoption
Reimbursement forms for private, contested paternal rights termination actions and information on contested adoption amendments, "Termination of Parental Rights Amendments." Link to forms and Contested Adoption page