IDC grants are awarded by State Fiscal Year (SFY) and supplement local government spending to:
Assist local governments in providing indigent defense services that meet the Commission's Core Principles for Indigent Defense Systems, to ensure effective representation of indigent individuals;
Establish and maintain local indigent defense case management and data collection systems;
Provide indigent defense services in addition to those currently provided by the system; and
Provide training and continuing legal education for indigent defense service providers.
Now Accepting Proposals - SFY 2022 One-Time Funding
---
The IDC is currently accepting applications for one-time funding to be used for short-term indigent defense needs. The project period will be from January 1, 2022 through June 30, 2022. This funding opportunity is exclusively for expenses that will be accrued during the project period and those expenses must be paid by July 10, 2022 to qualify for reimbursement. Funding is limited to the categories outlined in the SFY 2022 IDC Non-Lapsing Notice of Funding Opportunity below. The notice also includes instructions for how to apply. The deadline to apply for this opportunity is January 14, 2022.
---
SFY 2022 IDC Non-Lapsing Funding
Notice of Funding Opportunity
---
SFY 2023 Grant Selection Process Underway
---
In January, the IDC will begin project development and grant selection for SFY 2023 grants. Similar to last year, the IDC grant application process will consist of:
1- A System Needs Evaluation and Caseload Surveys due January 20, 2022.
2- A collaborative project development period in March.
3- An application for funding in April.
The SFY 2023 IDC State Grants Notice of Funding Opportunity below outlines the IDC's funding priorities and the grant process timeline for the year. The process allows us to work closely with Systems to evaluate and address specific needs. During the project development period IDC staff and Commissioners will meet with prospective grantees to develop grant requests aligning with IDC funding priorities. .
---
SFY 2023 IDC State Grants
Notice of Funding Opportunity
---
---
Core Principles for Indigent Defense Systems
This document sets forth core principles for the provision of indigent defense representation in the state of Utah. By state law, the provision of indigent defense services is delegated to local governments. Link to Core Principles
---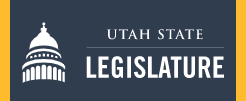 Contested Adoption
Reimbursement forms for private, contested paternal rights termination actions and information on contested adoption amendments, "Termination of Parental Rights Amendments." Link to forms and Contested Adoption page